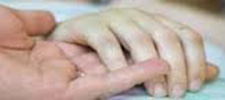 Insurance broker Bill Deacon never expected to make a critical illness claim at age 46. But when he was diagnosed with prostate cancer, he and his young family were glad he had purchased critical illness insurance.
Critical illness insurance made a difference for Bill Deacon. And it can make a big difference for you too.
Click here to learn more about Bill's story.